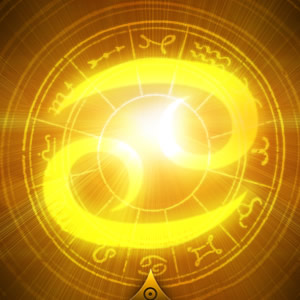 The Sun's move into Cancer on June 20 also marks a shift of seasons: Summer Solstice, the official start of summer in the Northern Hemisphere. Solstice is the longest day of the year, a time to celebrate the light -- the joy, warmth, abundance and blessings of summer.
Simply remember to be okay with staying on a forward trajectory, then look up your horoscope sign below to find out which areas of life the Cancer Sun is lighting up:
Aries (March 21 - April 19)
The Sun in your 4th House of Foundations challenges you to strengthen your base of support. Your best bet for getting your own needs met is to increase your sensitivity to others' feelings and express your desires with compassion. With rebel Uranus hanging out in your sign, you'll really feel the need to see how you can push yourself forward in social and professional networks -- as well as improve close personal relationships -- to strengthen you for intense highs and lows ahead.
Taurus (April 20 - May 20)
In your 3rd House of Connection, the Cancer Sun inspires deeper contact with the people you interact with in your daily life. When you speak and listen from your heart, seemingly random conversations can lead to unexpected insights -- and with progressive Uranus throwing its influence in the mix, these new discoveries could lead to new business partnerships or career opportunities that truly bring your strengths and talents to light. Alternately, you may find yourself growing closer to neighbors, becoming more active in your community or getting more attention at work.
Gemini (May 21 - June 20)
The Sun lights up your 2nd House of Resources -- an auspicious time for focusing on finances. Get clear about what you've got and what you need, and make a practical plan to build a stronger base of security. This doesn't mean a bummer month of reckoning, because unconventional Uranus can give you quick bursts of inspiration about how to make your livelihood or increase your income. Embrace your new ideas and use your innate talents to formulate a new action plan.
Cancer (June 21 - July 22)
Happy birthday, Cancer! The Sun in your 1st House of Self marks a new year of personal growth and a time to get in touch with your deepest desires. Jupiter -- strengthened by Taurus' determined energy -- will not let you ignore secret talents you may have hidden away from the world, and for better or worse, revolutionary Uranus may shake your world just enough to put you on the path to positive change, whether that change relates to career, your social circle or your most intimate relationships.
Leo (July 23 - August 22)
The Solstice Sun in your 12th House of Spirit renews your connection to your dreams, higher self, and intuition. Take some down time to tune into these subtle levels of reality and recharge your batteries. Although you like to be active and adventurous, you'll find that with the Sun in Cancer, even a high-energy planet like Uranus will work subtly to allow you to focus on you and how you might reinvent yourself before making a comeback in public life. Allow Cancer's homebody influence to give you some downtime!
Virgo (August 23 - September 22)
In your 11th House of Teamwork, the Cancer Sun calls for nurturing connections with friends and allies. Networking, volunteering to help others or simply socializing with friends revitalizes your inspiration -- something you might desperately need if you find that your current way of doing things at work or in your daily life isn't working. Allow Uranus' offbeat perspective to help you question your routine and open your mind to your unique talents so you can revamp your connections in order to get an important project started.