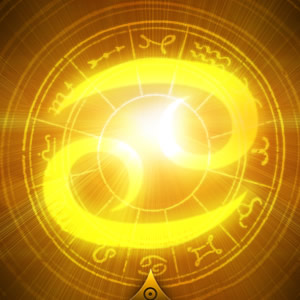 Libra (September 23 - October 22)
The Sun shines on your 10th House of Career, renewing enthusiasm for cultivating your ambitions. When you're working at full capacity you'll be nearly inexhaustible as you promote yourself publicly in order to improve your professional presence or change your purpose completely. Uranus in Aries allows you to boldly reconsider what you truly want to do with your life, so allow yourself to fantasize outside the box.
Scorpio (October 23 - November 21)
Illuminating your 9th House of Expansion, the Solstice Sun incites your passion for escaping the ordinary and encountering the unknown. This is an auspicious time for travel, adventure and taking the risk of stepping outside your comfort zone. Rebel Uranus in Aries will only goad you (in a good way!) to truly explore the path less traveled, and this could lead to a more "whole" you when you are open to all the potential you possess but may have ignored. Enjoy the ride -- with just a little caution thrown in.
Sagittarius (November 22 - December 21)
The Cancer Sun in your 8th House of Intimacy intensifies your desire to bond deeply with a significant other -- or to attract a new partner. To make this happen, you'll need to narrow your focus and let go of superfluous demands on your schedule. Luckily, progressive Uranus is already on the scene, pointing out where you feel unfulfilled and inspiring you to do whatever you can to boldly leap into a better love. Uranus in brave Aries will make you more confident as you ask your partner to make a deeper commitment -- or as you prepare to approach someone you've cared for from afar or just met and experienced an instant connection with.
Capricorn (December 22 - January 19)
Shining on your 7th House of Partnership, the Sun stirs you to tune into others' emotional needs and focus on giving and receiving support. Although you feel more comfortable acting independently, now is a favorable time for collaboration and connection. You can let go of your all-business approach and allow for a little creativity with Uranus' persuasive take on romantic and even professional alliances -- while Jupiter in Taurus reminds you of all the sweet, helpful traits you have to offer.
Aquarius (January 20 - February 18)
The Solstice Sun energizes your 6th House of Daily Duties, inviting you to nurture yourself by improving your work and self-care habits. Tone down your busy brain and tune into your feelings and thoughts to identify how you can simplify your schedule and experience a greater sense of support. This doesn't mean turning off your truly one-of-a-kind approach to, well, everything -- unique Uranus in Aries will still draw out your most creative ideas on how to scale-down your daily routine to make room for other people, as Jupiter in Taurus makes you more stable as a friend or lover.
Pisces (February 19 - March 20)
Enlivening your 5th House of Fun and Romance, the Sun draws attention to the needs of your heart. Renew your inspiration by making time to play and reconnect with the child within, which won't be hard -- rebel Uranus in impulsive Aries doesn't play by the rules and doesn't care about conforming, so an afternoon in the park or even an ambitious Lego project will feel like perfectly natural escapes for you! And as you're rediscovering your youthful side, expansive Jupiter will re-introduce you to the traits and talents that can make you a more sensual lover and partner.