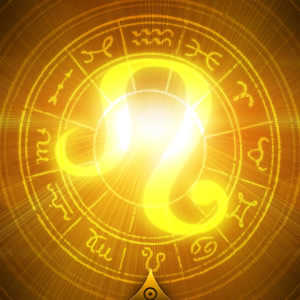 Get ready to roar! From July 22 to August 22 the Sun visits the bold sign of the Lion, signaling a collective turn toward fun, celebration, romance and creativity. Make the most of the Sun's passage through Leo by checking out your sign's horoscope below.
Aries (March 21 - April 19)
The heat is on and you're loving it, as the Sun energizes your 5th House of Self-Expression. This is the ideal time to launch a new creative project or take your creativity in innovative directions. Amplify your attractiveness -- and your opportunities for romance -- by speaking from the heart and generously sharing your gifts. Letting healthy self-confidence morph into excessive pride blocks the intimacy you desire.
Taurus (April 20 - May 20)
Use this fiery burst of inspiration to create (or re-create) the home of your dreams as the Sun's rays activate your 4th House of Domesticity. Any home-improvement projects that have been on the back burner are ready to come to the forefront. Past relationships could surface now, inviting you to release old attachments. You might need more emotional support than usual -- don't be afraid to ask for it.
Gemini (May 21 - June 20)
You're the messenger of the zodiac, and this month your communication skills are highlighted as the Sun visits your 3rd House of Thought and Information. Harness the Leo Sun's potent creative energy by exploring multiple viewpoints and then take the risk of sharing your message with the world. Releasing fixed perceptions based on past partnerships opens the door to new romance, perhaps right in your neighborhood.
Cancer (June 21 - July 22)
The Leo Sun presents opportunities for getting creative with your finances, lighting up your 2nd House of Personal Resources. Have you been contemplating new approaches to bringing in income? Perhaps something that feels like more fun and where you get to be your own boss? You have extra confidence in the financial realm and luck is on your side in building your base of resources, so take a risk.
Leo (July 23 - Aug. 22)
It's show time! You've been waiting all year for your moment in the Sun, and finally it's here. You're ready to update your look, embrace a fresh perspective and launch new projects. How can you generate more joy, express more originality and shine your light even more vibrantly?
Virgo (Aug. 23 - Sept. 22)
Your inner light burns brightly -- though only you might notice, as the Sun slips into your 12 House of the Unconscious. Pay close attention to your dreams, which could offer creative solutions to waking life challenges. Get plenty of rest and attend to your spirit -- you need this down time in preparation for next month, when the Sun moves into your home sign and ushers you into the spotlight.