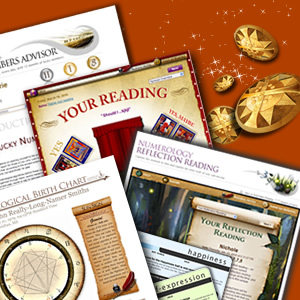 Is it really free?
Yes, our program is free. We're able to offer free products thanks to our partnership with TrialPay. All you have to do is try or purchase one of TrialPay's partner offers, and we give you the reading or report you asked for ... at no cost.
What is TrialPay?
DailyHorsocope.com and the whole Daily Insight Group have synched up withTrialPay. It was developed with three goals in mind: 1. Help people like you find better deals online 2. Help websites like ours reach out to our members 3. Help companies like their partners get the word out about the stuff they offer
Am I going to be billed later?
No, you will never be billed by us for the free reading or report you receive. However, depending on the partner offer you select, you may be billed by the partner for any purchases you make.
Do I have to buy something first?
You have to try or purchase a TrialPay partner offer. The details vary depending on the partner offer.
Do I need to give you my personal information?
No, you do not. Tarot.com will not ask for your address, phone number, social security number or even a credit card number. You collect your free reading or report, however, we will ask you to become a member of our site; all that is required for membership is your name, e-mail and birth date (which allows us to give you your astrological data). You will not receive e-mail from us unless you wish to.
You will need to provide TrialPay with your name and email in order to sign up for an advertiser offer. The partner offer you select may require personal info such as a mailing address, credit card information and the like; these requirements vary by partner.
How long does it take to get my free stuff?
It depends on which advertiser offer you try or purchase. Once you are confirmed by the advertiser, you will receive your free reading. For the offers that credit instantly, you can get your free reading or report immediately; all you have to do is complete the offer you selected, and you will receive a confirmation e-mail with a link to your free reading or report immediately. Some of the partner offers require between 1 and 5 business days to confirm, however. Those are marked as such.