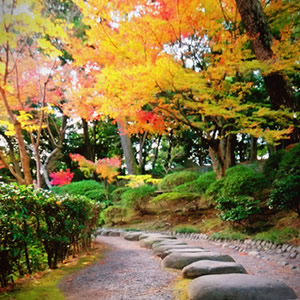 The weather cools, the leaves change and the animals hibernate ... and it all begins with the Fall Equinox on September 22, 2016. The Autumnal/Fall Equinox, or, "equal day and night," marks the start of the autumn season in the Northern Hemisphere and the halfway point between summer and winter.
To put it more technically, the Fall Equinox is when the Sun's path throughout the sky meets the celestial equator (say the equator continued up and into space -- that's the celestial equator). The vernal (or Spring Equinox) and the Fall Equinox are the only equinoxes where day is equal to night. After the Fall Equinox, the days begin to grow shorter and the nights longer -- and as a major theme of the Fall Equinox is sacrifice, many believe that day sacrifices for night, and night conquers day.
In many cultures, the Fall Equinox is a mythical event, full of magic and whimsy (think gnomes and minotaurs). In Greek mythology, goddess Persephone returns to her husband Hades in the underworld, and thus the fall season begins -- a ritualistic time to seek protection and a clean slate on which to start a new and fresh season. Many believe that during the Fall Equinox it's possible to stand an egg on its end, a magical sign of balance.
Because the Fall Equinox is also so closely tied to new harvests, it can be said that the equinox is celebrated all over the world in the form of Harvest Festivals (Thanksgiving, for those of us in the States). It's interesting to note that the Harvest Moon is the first Full Moon after Fall Equinox, its brightness helping farmers to bring in crops after sundown. In the UK, Harvest Day is celebrated close to the Fall Equinox, and many Neopagan religions celebrate the Fall Equinox with a "Mabon" to honor the changing leaves and animal migration. For the Japanese, Autumnal Equinox Day is even a national holiday, and a day to be rid of evil spirits and remember their deceased beloved.
As summer winds down, the fall season is a time to embark on change and reflect upon your own "harvest" of sorts -- what you've taken in and what you need to let go of, for healthy balance will bring the ultimate success you need for an abundant season.
"In the garden, Autumn is, indeed the crowning glory of the year, bringing us the fruition of months of thought and care and toil. And at no season, safe perhaps in Daffodil time, do we get such superb colour effects as from August to November."
~Rose G. Kingsley, The Autumn Garden, 1905
Get more insight and advice with a Life Cycle Tarot Reading from Tarot.com!