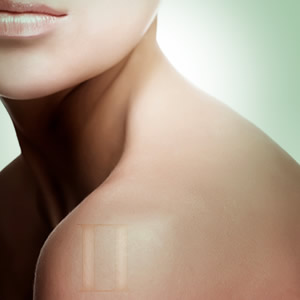 Have you heard the word "latromathematics?" In simple terms, the word describes medical Astrology -- an ancient medical system that associates each horoscope sign with a corresponding body part. Using Astrology to diagnose or prevent medical problems is actually far easier than it sounds – and super smart to put into practice.
For example, a Gemini who knows they'll get the jitters more often because that sign rules the nerves can stave off anxiety by practicing yoga regularly. Or a Cancer can schedule breast exams more often, as that sign rules the breasts.
See? Latromathematics is just a hard word for an easy way to incorporate Astrology into a healthier lifestyle. Find out which body parts your sign rules:
Aries (March 21 - April 19)
Bump your head much? Energetic Aries is always moving fast – sometimes too fast to watch where you're going. Your sign rules the head and face, so guard against bumps and scrapes to your noggin by always wearing a helmet while riding a bike, skiing or playing sports. Aries may find they have more headaches than other signs, too, so learn to avoid the biggest triggers like red wine or aged cheese (sorry, we know that's not fair!).
Taurus (April 20 - May 20)
Taurus gets a lot of press about needing to weight-watch for their love of food, but it's actually the neck and throat you need to watch. Sore throats and thyroid conditions may be more common for Taurus, so keep lozenges in the medicine cabinet and don't you dare let us catch you smoking!!
Gemini (May 21 - June 20)
How typically Gemini! This multi-faceted sign rules four key body parts: lungs, arms, shoulders and nerves. This means what we said about no smoking for Taurus goes double for Gemini, not only for lung health but because smoking also puts your nerves on edge. Not that anyone smokes any more these days anyway, right? (We hope). Gemini is advised to prevent anxiety and nervousness by curbing caffeine intake and participating in calming activities like yoga. Even better, get a massage which will also help keep your shoulders and arms pain-free.
Cancer (June 21 - July 22)
Earthy Cancer is known for loving comfort food, which is not surprising as your sign rules the stomach. Cancer also rules the breasts, so two key areas to monitor are 1) that you are eating foods that make you feel good and 2) getting regular breast exams. Substitute low-fat products for fatty foods when you can, and pay attention to how your digestive system works with different foods. Feel ill after eating dairy? Cut it out! And eat plenty of greens to ward off stomach and breast cancers – broccoli and cabbage are great for this.
Leo (July 23 - Aug. 22)
Heart health is the biggest concern for Leo, which rules the heart, back and spine. This means taking care of yourself all your life by avoiding greasy foods that clog arteries, getting enough rest, not smoking (again, of course), and as a recent study shows, not working too many hours each day. Leo also might want to invest in one of those fancy mattresses to prevent back pain, and pay attention to those signs that show you how to lift heavy objects properly so you don't throw out your back.
Virgo (Aug. 23 - Sept. 22)
Virgo rules the stomach and intestines, but it a different way than Cancer. See, Virgo is analytical and prone to worrying, so this can play out by way of an upset stomach if care is not taken to eat healthy and organic and stay physically fit. Virgo is best advised to eat right – nothing with artificial this or chemical that -- and get regular exercise, which will help with both digestion and nerves.