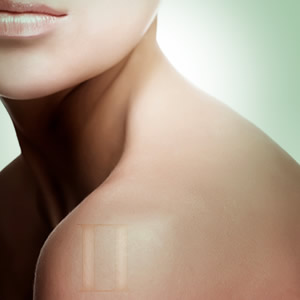 Libra (Sept. 23 - Oct. 22)
Balanced Libra rules the kidneys, lower back and ovaries, and it's important to keep the body balanced to keep those in good working order. Keeping blood sugar levels stable is essential for good health, and avoiding sugary foods will also fend off lower back pain – another common complaint. Libras may be more susceptible to troubles in the kidneys and bladder, so avoid overindulging in food and drink – except for Cranberry juice, which can help protect kidneys from stones or other harm.
Scorpio (Oct. 23 - Nov. 21)
Scorpio, you sexy thing. In addition to being the most mysterious horoscope sign, Scorpio is also the most passionate, so it's appropriate Scorpio rules the reproductive organs. But you know what this means, right? In addition to keeping an eye on all matters of reproductive healthy, Scorpio also needs to take more precautions against sexually transmitted diseases when off engaging in that secret sexy behavior. Also, Scorpio men should avoid drinking too much alcohol to keep, er, "things" in proper working order.
Sagittarius (Nov. 22 - Dec. 21)
Fire sign Sagittarius rules the thighs and hips, and injury to these areas is common – so listen up if you're a runner or love to ride horses. Or if you have a desk job, for that matter, as sciatica pain is also common for Sag. Sagittarius is sporty, but also loves to eat – so watch for weight gain in thighs and hips, and prevent arthritis in those areas by avoiding foods in the Nightshade category, including tomatoes, potatoes or eggplant.
Capricorn (Dec. 22 - Jan. 19)
Capricorn rules the knees, joints and bones, so take precautions if you play sports that strain those areas (basketball or running, for example). Wear protective knee supports BEFORE you get injured, and make sure you get enough calcium throughout your life to help prevent osteoporosis. Eating foods like apples, artichokes and figs will help!
Aquarius (Jan. 20 - Feb. 18)
Inventive Aquarius rules the circulation system, which is always in high gear for this active, independent sign. This makes Aquarians prone to circulation problems like varicose veins, hypertension and heart problems, so try to address those issues before they come up. Aquarius also rules the ankles, so think twice before running in sky-high heels and always wear ankle-supporting shoes or boots when running or hiking.
Pisces (Feb. 19 - March 20)
Dreamy Pisces rules the feet and the immune system, so practice the same footwear precautions we advised Aquarius, and pay close attention to colds and respiratory problems. If anyone should be carrying around a little bottle of hand sanitizer, it's you, Pisces. And if you do fall ill to a cold, take care of yourself to prevent it from turning into something worse. Drink lots of water and eat lots of garlic, which acts as both a decongestant and anti-inflammatory agent.