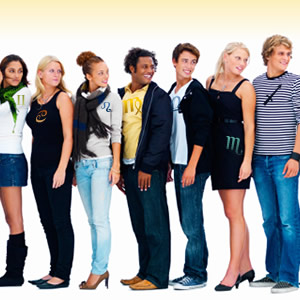 No one likes being stereotyped, and that's true of Astrology, too. You've heard that Capricorns are cut-throat social climbers, Virgos are neat freaks and Libras can't make a decision to save their life. Where do these horoscope sign stereotypes come from, and what's the real meaning behind them? Take a look:
Aries (March 21 - April 19)
Stereotype: Impatient and impulsive, the Ram jumps head-first into whatever seizes their attention in the moment -- often hurting themselves or someone else in the process.Source: As the first sign of the zodiac, Aries is here to get the party started. They serve as the catalysts and instigators, inspiring others into action. Aries is supposed to be constantly starting new things and taking risks -- that's how they develop courage, find out who they are and discover their inner Warrior. As they get older, Rams are more likely to settle down and stick with a plan -- but to stay youthful and energized, they still sometimes need to play the fool and leap into the unknown.
Taurus (April 20 - May 20)
Stereotype: The stubborn, bull-headed Bull gets stuck in a rut and can't be swayed.Source: The higher side of stubbornness is persistence, endurance and stamina -- all of which Taurus has in spades. The maintainers and builders of the zodiac, they're slow getting started, but once they've set a plan into motion, there's no stopping them. Yes, a little flexibility and change are sometimes in order, and the Bull can benefit from taking in other people's recommended adjustments, but when you need to get something done, be grateful for their perseverance!
Gemini (May 21 - June 20)
Stereotype: The Twins confound you with their multiple personalities and constantly changing version of "the truth."Source: The most inquisitive sign of the zodiac, Gemini's function is to explore different ways of thinking and being in the world. Ruled by mercurial Mercury, these chameleons can adapt to any situation and connect with anyone, no matter how different from themselves. They offer a variety of perspectives, recognizing that "the truth" depends on where you're standing. But underneath all those personalities and opinions, there is a real person with their own beliefs -- you just have to be persistent in pinning them down.
Cancer (June 21 - July 22)
Stereotype: The Crab is moody and hyper-sensitive -- why do they have to take everything so personally?Source: Ruled by the ever-changing Moon, Cancer is here to flow with the tides. The emotional realm is often misunderstood and undervalued, but the Crab is charged with the important job of feeling it all -- the highs, lows and everything in-between. Just as the Moon visibly changes every day, Cancer's emotions follow this same cycle. It's true that they can sometimes get stuck in wallowing, but they need to be feeling deeply -- so pass the tissues and accept their waves of emotion -- it's sure to change soon!
Leo (July 23 - August 22)
Stereotype: Proud and egocentric, the Lion is a self-absorbed, self-aggrandizing show-off. Source: Ruled by the Sun, the center of the solar system, Leo possesses the appropriate desire to shine brightly and be recognized and appreciated for radiating light and warmth. But Leo also rules the heart, and the truth is that Leo is also one of the most generous and giving signs -- when they express themselves from the heart. There's a fine line here, but many Leos are able to walk it beautifully -- while the less evolved Lions sometimes need a reminder to share the spotlight!
Virgo (August 23 - September 22)
Stereotype: Compulsively clean, Virgo keeps her home in perfect order at all times and freaks out at the slightest speck of dust. Source: Virgo is the servant of the zodiac, charged with creating order out of chaos and cleaning up the other signs' messes. But you just have to drop in on your Virgo friend to discover that they are not, in fact, always neat and tidy -- and some are real slobs! The point of the Virgin's purity is not to drive everyone crazy but to simplify and eliminate the excess in order to get to the essence of what is truly important. Virgo's world doesn't have to be spotless, just organized enough for efficient functioning.