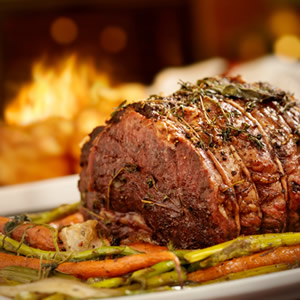 Tropical Ambrosia Salad
Serves 8
Ambrosia is the food of the Gods and an exquisite dish for a Winter Solstice feast.
3/4 cup heavy whipping cream
1/2 cup sour cream
3 tablespoons marshmallow crème
1 cup Satsuma tangerines, peeled and segmented, pith removed
1 cup chopped fresh Maui Gold pineapple
1 cup chopped mango
1 cup toasted coconut
1 cup toasted chopped macadamia nuts
1. Place whipping cream into the bowl of a stand mixer and beat until stiff peaks form.
2. Place sour cream and marshmallow crème to small bowl. Whisk together until well blended. Fold the mixture into the whipped cream and mix together.
3. Add tangerines, pineapple, mango, coconut, and nuts and fold gently to combine all flavors. Transfer to serving bowl, cover, and chill in refrigerator for at least an hour before serving.
Get more delicious insight with a Peace & Harmony Celtic Cross Tarot Reading from Tarot.com.