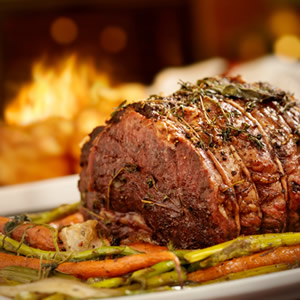 Collard Greens
Serves 8
The more you eat, the more luck you will have!
2 bunches collard greens, washed, trimmed, chopped
2 tablespoons olive oil
1 large onion, chopped
2 cloves garlic, minced
1/2 jalapeno pepper, seeded and minced
6 slices bacon, chopped
4 cups water or chicken broth
Salt and pepper to taste
1. In a large deep saucepan or small Dutch oven, heat olive oil. Add onion, garlic, jalapeno, and bacon, and sauté until tender. Add collard greens, water or broth, salt and pepper.
2. Bring to a boil, then reduce heat and simmer until greens are tender, about 15 minutes.
3. Add additional salt and pepper, if necessary. Serve with Black-eyed Peas.
Get more delicious insight with a Peace & Harmony Celtic Cross Tarot Reading from Tarot.com.