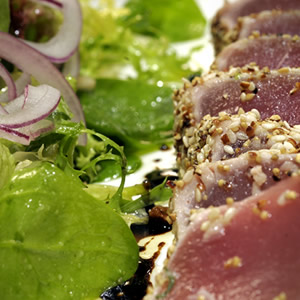 As the Sun moves into Sagittarius on November 22, we'll enter the final month of fall and begin preparing for winter -- but first comes Thanksgiving. Sagittarius rules travel and religion, and represents freedom.
It is highly appropriate Thanksgiving falls during Sagittarius Sun time, as it celebrates the culmination of the ultimate travel to unknown territory by people seeking freedom -- freedom to fulfill their religious beliefs without fear of retribution. And, of course, it's a time of feasting, giving thanks and gathering with friends and family.
While Sagittarius natives are somewhat nomadic, filled with wanderlust for the latest thrilling adventure, they are also loyal beyond measure. Give Sag the freedom to pursue their quests, and they will always find their way back home for holidays and family events. Besides, you can't keep these friendly, fun-loving creatures away from a good party. They are sure to keep everyone entertained with that great sense of humor!
As you start planning your guest list for Thanksgiving, be sure to invite all your Sagittarian relatives and friends to add some excitement. And all you Sags out there, wrap up your travels and head on home to your loved ones. Prepare to celebrate the ending of the autumnal season as the leaves continue changing to beautiful hues of yellow, orange and red.
Sagittarius rules the liver and its healthy functioning. All signs can benefit from eating foods that support the liver, but for Sagittarius natives it is crucial. These chosen foods and recipes will give Sagittarians a boost, but they are also great for Holiday entertaining or a family dinner as the days grow progressively shorter and the evenings are cooler.
Brussels Sprouts
These tiny globes, which resemble miniature cabbages, are loaded with antioxidants, including Vitamins C and K, minerals and a series of compounds that detoxify the body and protect the body against cancer -- especially cancers that can attack the liver. This is one vegetable Sagittarius and others desiring liver protection should include in their diets. Brussels sprouts can be an acquired taste, but one that is well worth developing. Experiment with different recipes to find one you love and your liver will love you for it!
Get Sabra's Roasted Brussels Sprouts with Pork Belly Recipe »
Cloves
Cloves are used in recipes made time of year, such as gingerbread, gingerbread men, mulled wines and many desserts served at Thanksgiving. But cloves also have medicinal purposes with anti-inflammatory, anti-viral, anti-bacterial and anti-septic benefits. For centuries ladies carried pomander balls in a handkerchief to sniff when encountering unpleasant aromas and as a protection against diseases. One of the most common pomanders is made by studding an orange with cloves. During this time of year at Holiday parties, celebrations and the occasional over-imbibing, Sagittarius will especially benefit from the protection cloves provide the liver. It may behoove Sag natives to indulge in Apple Cider Punch, a Brown Betty, Hot Buttered Rum, or Hot Apple Brandy, all of which contain cloves, to ensure a healthy liver during this holiday season.
Get Sabra's Spiced Port Poached Pears Recipe »
Tuna
Tuna is high in Omega-3 fatty acids that have anti-inflammatory properties and selenium, which acts as a powerful antioxidant with detox benefits. Both elements are highly beneficial for the Sagittarius liver and for any other sign needing special protection. Another property of Omega-3 protects against sunburn. Now what does that have to do with Sagittarius, you may ask? As the great travelers and adventure-seekers of the zodiac, they are so eager to reach the highest mountain top or trek across the hottest desert; they most likely will forget their sunscreen.
Get Sabra's Cannellini Bean Salad with Seared Ahi Tuna Recipe »

Get more delicious insight with a Peace & Harmony Celtic Cross Tarot Reading from Tarot.com.