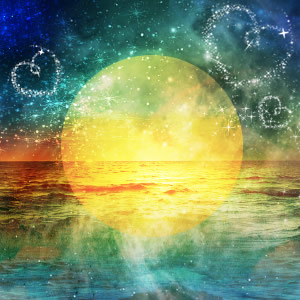 Magical Summer Solstice on June 20 marks the longest day and the shortest night of the entire year in the Northern Hemisphere. Watch our Planet Pulse Special Edition Video on Summer Solstice, then look to your horoscope sign to see how you should make the most of the summer season.
Aries (March 21 - April 19)
Go on vacation with pals to balance your hectic professional life! Soak up natural beauty.
Taurus (April 20 - May 20)
Take a few short vacations near oceans, lakes or rivers. Enjoy the romantic attention you'll attract!
Gemini (May 21 - June 20)
Spend time on the people and activities you love; if you're sick of your job, now is the time to find a more rewarding one!
Cancer (June 21 - July 22)
Enjoy the positive attention you'll get from friends and coworkers as the Sun moves into Cancer, and let your creativity shine!
Leo (July 23 - August 22)
Have a fab time -- in seclusion, by yourself! Tap into your spiritual side and refresh yourself.
Virgo (August 23 - September 22)
Go play! And if you've been thinking of leaving a dull job, now is the time to fire into your dream career!