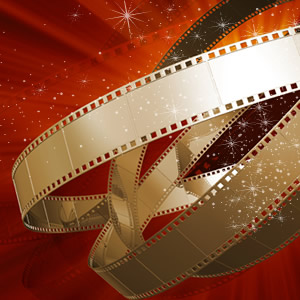 Jennifer Aniston is a vivacious Monkey, Robert Downey, Jr. is an intelligent Snake and George Clooney is a strong-willed Ox. As Chinese New Year approaches and we get ready to hop into the 2012 Year of the Water Dragon, discover the Chinese horoscope sign of your favorite famous celebrities.
See what their animal sign reveal about their personalities and career choices. If you have a birth date, look up other celebrities (or your own) Chinese Animal Signs and 2012 Year of the Water Dragon Horoscopes.
John McCain, the determined Rat
Tireless, determined and well-spoken, the sign of the Rat can make the ultimate politician -- like John McCain, who after nearly three decades in the Senate (and two aggressive presidential campaigns) is still a force to be reckoned with. Remember, too, that he showed tremendous fortitude during his two years as a prisoner of war in Vietnam, proving the Rat's reputation as the ultimate survivor in the Chinese horoscope.
George Clooney, the strong-willled Ox
As the most balanced but also strongest-willed sign of all Chinese horoscope signs, George balances his classic good looks with a strong work ethic. He may be a Hollywood dreamboat on screen, but behind the camera he's also a determined activist, channeling the Ox's steadiness to get his politically-charged projects off the ground. Stubborn and opinionated, George enjoys another typical Ox trait: unshakable devotion to his personal beliefs.
Robert Pattinson, the dynamic Tiger
Robert's performance as romantic vampire Edward Cullen in Twilight was one of the most Tiger roles he could've taken on! After all, Tigers are great fighters, philosophers and lovers -- but they suffer a lot of personal angst as well. This has been true for Robert, whose sudden fame has turned him into the party boy-about-town. Critics worry fame might be too fast for the young actor, but Tigers crave living on the edge!
Brad Pitt, the virtuous Rabbit
Out of all the signs, a Rabbit is the most natural performer -- this may be because it's the horoscope sign that's best at putting others at ease while dealing with secret inner turmoil. These characteristics make Brad one of the most subtle and talented actors working in Hollywood today. Whether he's playing the legendary Achilles or a heartthrob, you can't help but feel there's so much more bubbling under the surface!
Martin Luther King, Jr., the regal Dragon
Since Dragons are unwavering about their personal beliefs, it's no wonder that one of the U.S.'s most important civil rights leaders could claim this as his Chinese horoscope sign. This regal, idealistic sign is motivated by improving life for all mankind ... which is why the reverend was able to step away from a segregated culture and bravely speak of a more perfect society.
Robert Downey, Jr., the intelligent Snake
Snakes are known for being sly, but in Chinese Astrology, they are respected for their intelligence and emotional depth, which explains actor Robert Downey, Jr.'s range as an actor. And although Robert has made some decidedly un-intelligent choices in the past, his Snake-like intuition allowed him to plot a path back to sobriety and an even more established career in film.
Get your personal Essential Chinese Astrology Profile from Tarot.com.