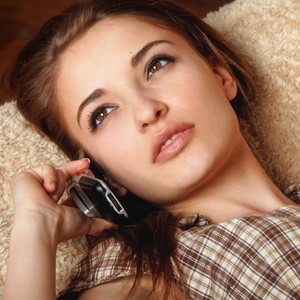 Long distance relationships can be love's worst enemy, especially with the holidays coming up. Yet in today's economy, long-distance love is more common than ever.
Couples may be forced apart by job opportunities in separate cities, family obligations or unforseen circumstances that make temporary separations a necessary evil. But they don't necessarily have to be evil.
With enough trust, communication and hard work, couples can learn to make their romance thrive in spite of the miles between them. Use your horoscope sign's strengths to power through your own long distance relationship now!
Aries (March 21 - April 19)
You love a challenge ... so at first, you were probably fired up about your long distance relationship, in a good way. Actually putting forth the required effort, though, is a different story. Your goal is to battle Aries' tendency to abandon everything you start, so watch out for distracting people and activities that will pull you away from your committed love.
Taurus (April 20 - May 20)
You're great at keep romance alive, and you have a natural talent for treating your loved one to mutual, sensual pleasures. When you aren't together, keep up those pleasures by sending your lover meaningful surprises, such as a scented candle that has romantic symbolism for you both.
Gemini (May 21 - June 20)
Because you're always up for a conversation, communicating long distance is easy for you. Make sure you use your phone time wisely. Rather than making jokes or small talk, keep your lover informed of important events and your deeper feelings. The best way to build trust is to be authentic.
Cancer (June 21 - July 22)
You may find yourself arguing in favor of your lover making the trip to see you over and over again, but it's time to be fair. Split the air-travel stress by alternating locations for visits. Or, spice things up somewhere new by meeting halfway. When packing, resist your urge to take every single creature comfort. Instead, encourage your partner to incorporate what you like into his or her home.
Leo (July 23 - Aug 22)
When phone calls and emails are your only means of communication, you can't rely on your smile and charm like you can in face-to-face interactions. Choose your words carefully so your partner doesn't misinterpret your tone over the phone, or agree to meet online for a quick video chat via Skype. Just save the difficult, heavy conversations for when you are together in person.
Virgo (Aug 23 - Sept 22)
You really love to plan, so use your organizational skills to create a long-range plan for your relationship. Agree on how long you can live apart. Discuss the possibility of relocating and set a practical timeline. Re-evaluate your plans from time to time and remember to stay flexible, as hard as that may be.

Get more personal love insight with a Love Celtic Cross Tarot Reading from Tarot.com.