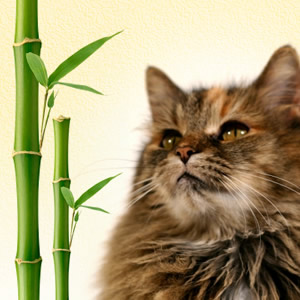 Pets can generate wonderful Feng Shui, but did you also know they are affected by your home's environment? If you live with a furry, feathery or fuzzy creature, read the following tips. They'll help you and your friend live in harmony.
Do
Get a pet if you feel tired, depressed or stuck in a rut. Animals represent fire energy. Adding fire energy to your life will make you more passionate about life. If you travel a lot, you can always get a low-maintenance pet, like an African Dwarf Frog. These aquatic animals can live in a fish tank and are ideal for putting in your prosperity gua (the far left corner of your home), where their gentle movement will stimulate new income
Don't
Neglect your pets. When you don't feed, bathe and nurture your pet properly, your Feng Shui will suffer. A fish tank with dirty, stagnant water can result in financial loss. A dog with a matted coat may prompt you to get overlooked for a promotion. An overweight cat may drive away romance. You may not realize it, but the way you treat people, pets and plants has a great bearing on your own self-image. Adjust your behavior accordingly.
Do
Give your pet a special area that's just for them. Whether it's a cage, bed or cushion, this will honor your pet in a way that benefits your whole household. Make sure your pet's area is always clean and well maintained. The best spots for an animal's perch are the near left corner or the center portion of the far wall of your home. When you designate a special spot for your animals, it will be easier to be recognized for your own talents and contributions.
Don't
Let your pets run wild. Giving your pets free range goes against the natural order of life. If you don't assume the master position in your household, people will constantly take advantage of you in other areas of life. Designate counters and tabletops as off limits. Don't allow you animals to maul visitors. Above all, never feed your animals scraps. They will become shameless beggars and sap your energy.
Do
Put your cat's litter box in an optimal place. Feng Shui experts are always warning people against putting the cat box in the relationship and prosperity corners. So where should you put this necessary piece of equipment? Try the near right corner, which represents helpful people. By providing your cat with a clean litter box where he or she feels safe and protected by two surrounding walls, you'll win their undying devotion. Maintaining a well-kept litter box will also prompt others to be more compassionate toward you.