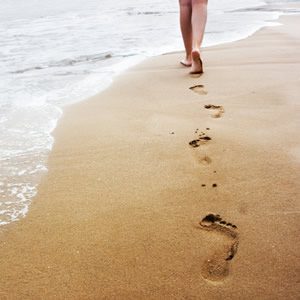 It's summer season, when the lucky among us take off to escape from job stress, family responsibilities, winter weather or just too much routine. Keep in mind while you're dreaming up your next big summer vacation that each horoscope sign has a different definition of fun and relaxation.
Here are some suggestions for every sign, to help you capitalize on all the magic that "getting away" can mean for you.
Aries (March 21 - April 19)
You Rams are active all year round, and you love being outdoors as much as possible. Skiing, hiking, rollerblading and biking allow you to leave the constraints of work and family behind. For a vacation, consider venues that offer access to being physical in a big way during the day, but also invite you to stay up all night. A ski resort or casino hotel might fit the bill.
Taurus (April 20 - May 20)
Like Ferdinand the Bull, your greatest joy is to stop and smell the flowers. You love to kick back and be pampered, and vacations invite you to do just that. Long, leisurely strolls through the grounds of a historic inn or medieval European castle could help you let go of work. Lolly-gagging at a spa or health resort is also sure to float your boat ... especially if gourmet foods are on the menu!
Gemini (May 21 - June 20)
Vacations that provide plenty of intellectual stimulation are right up your alley, Gemini. Consider heading for an ancient ruin, big city or historical monument. A restless character like you can benefit tremendously from a walking tour. Don't forget to bring a travel journal and camera with you. Half the fun of your vacations is discussing them with friends and family.
Cancer (June 21 - July 22)
An old city by the water is the perfect vacation destination for a romantic like you, Cancer. Venice, Alexandria or New York are all blissful possibilities. Be sure to get a few good restaurant recommendations before you leave -- it's much easier for you to appreciate unfamiliar surroundings when you've got a full stomach. Try planning your trip around the Full Moon, when you're especially adventurous.