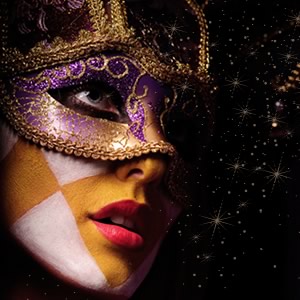 You know what happens when you put up with something you don't like for too long? You burst. Whether you've been stuck in a negative relationship, a job you don't like or even just up-to-your-hair in a boring routine, today could be the day you finally act out.
It's Tuesday, Feb. 1 and a semisquare from impatient Mars and rebellious Uranus might tempt you to make some impulsive moves to shake things up. But we caution you to look before you leap in order to prevent making any foolish moves today.
The Capricorn Moon may help keep your sense of urgency in check for much of the day, but when the Moon shifts into independent Aquarius at 3:21 p.m. (PST) and we're operating under freedom-loving Aquarian energy from both the Sun and the Moon, it's anything goes.
You might bumble around a bit foolishly as you figure out what to do, but overall it's kind of exciting, isn't it?
Your bravery and disregard for consequences today could push you to make some big life changes and look to the future instead of the past, or you could be the subject of others pushing you to change. Either way, it's coming.
You'll like the idea of change more and more as your independence grows each day through this week, culminating with Friday's exact Sun-Mars conjunction. At that point, you'll truly fight for your freedom if you aren't already.
And in the meantime, try to think fondly of The Fool. In Tarot cards, The Fool symbolizes going forward toward something new with open-hearted innocence and making a fresh start.
The only caveat? Take time to look where you're going.
Read all the past Daily Buzz astrology advice articles here.
If you like what you see on dailyhoroscope.com, please consider following us on Facebook and Twitter. Daily Buzz is based on the astrology of Rick Levine and Jeff Jawer