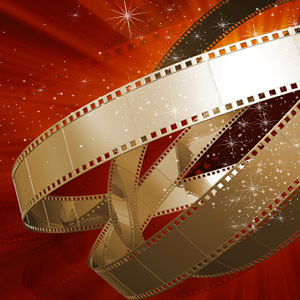 Why do we love Regis Philbin? Because he loves us! Ok, we also love him because of his cheeky humor and good natured morning shenanigans on "Live with Regis and Kelly," but we can't help but love this Virgo for how much he openly loves Astrology, too.
Friday, Nov. 18 was Philbin's last day on "Live," the popular morning talk show he hosted for 28 years. In that time, he brought on astrologer Howard Sheldon about 20 times, and even consulted him when Kelly Ripa was hired to replace Kathy Lee Gifford in 2001.
Philbin read on air the astrologer's take on his compatibility with Ripa, which said they shared a basis for "enjoyable conversation." True that, as anyone who's watched the show since '01 can attest.
Philbin also is a big believer in famed astrologer Sydney Omarr, which he spoke about in a Parade Magazine article. Here's the excerpt:
"I had Sydney Omarr on when I did my first show and he said, 'It's going to be a failure.' Instead we got renewed for 13 weeks and I got cocky. I said, 'Bring Sydney Omarr back.' And he says, 'I hate to be the guy who always comes in with the bad news, but you're going to go off the air in 48 hours.' Sure enough, 36 hours later I got a call and the show was canceled. Finally, a few years later I was doing "The Joey Bishop Show" and we brought Sydney on again. He said, 'You are going to become a household name in America, but it's going to take time." I said, 'I can wait. How long? Six months? Sydney said, '20 years.' That was in 1969 and I waited 20 years to go nationally syndicated with my show from New York. So that's why I'd say Sydney Omarr was a truly amazing astrologer."
Beyond "Live," Philbin has had plenty of enjoyable on-air conversations through the years, entertaining as a local and national TV talk show host all the way back to the 1950s. He's also had smashing success hosting the prime-time game show "Who Wants to Be a Millionaire?"
So, what makes this talker tick? Philbin was born August 25, 1931 in New York City, so we're going to credit his Virgo Sun for his practical curmudgeonly side, his quick wit and his dry sense of humor. It also explains his ability to stick to the job so loyally year after year.
But Philbin has a quirky side, too, and it's likely due to his Aquarius Moon. That's most likely what infuses his practical side with all his clever kookiness, gives him widespread likability and a mischevious tendency to shock viewers and keep 'em coming back.
Check out Regis Philbin's birth chart and let us know who you think would make a good replacement host to join Ripa. (She's a Libra with a Scorpio Moon, by the way...)
Get your own personal Essential Birth Chart Report from Tarot.com!