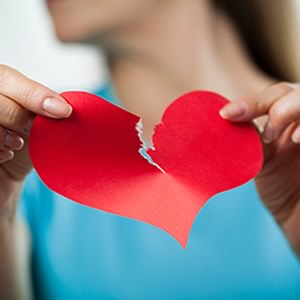 Hell hath no fury like a woman scorned. This CNN newsstory certainly proves as much, and makes us wonder about taking your revenge out on a cheating partner -- sure, a little harmless revenge may be sugary sweet, but is it bad for your karma?
Over the weekend it was reported that a 26-year-old woman from Boca Raton, FL put her ex's stuff up for sale on Ebay after she caught him cheating, unleashing her anger by auctioning off his personal belongings in photos where she's shown wearing his clothes -- and has already made upwards of 1000 bucks! The more she sells, the "sexier" the pics will get.
Hmm, we don't know about this one. On one hand, we want to say, "Go get 'em girl, good for you! You SHOW him!" But on the other, it could just be a fleeting moment of satisfaction, and in the end, two wrongs don't make a right.
Unfortunately, we live in a society where it's becoming easier and easier to publicly humiliate someone by posting pictures or stories online. And if she continues posting risqué pics as she promised, it'll be her who looks worse here by selling sex instead of earning the respect she wants.
Romantic revenge is not the way to deal with a break up, or even cheating; Karma is not subjective! For a list of ways to deal with a breakup that don't involve selling your ex's things on Ebay, read this.
So... Do YOU have any break-up horror stories? Would you ever sell your ex's stuff on Ebay?!
If you like what you see on dailyhoroscope.com, please consider following us on Facebook and Twitter.