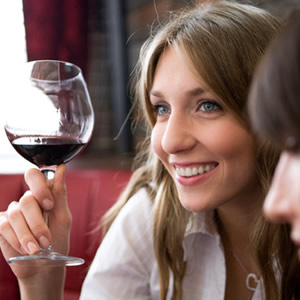 Thursday, Dec. 9: Did you spend some time bonding with friends, family and sweethearts yesterday? Good. Because today's detached Aquarius Moon leaves us feeling more disconnected from others.
That's not necessarily a bad thing -- it just means we're feeling more independent, and more attracted to the idea of doing something new and interesting (like shopping for weird and hilarious holiday gifts) than cozying up one-on-one to talk about our feelings. But that doesn't mean you need to go it alone.
You may actual feel quite social today, just not particularly interested in sticking to ordinary routines or going too deep. It's just as well, because if you do try to go deep, misunderstandings could arise.
This is in part because the Moon is Square Venus, which cautions us to be careful of acting possessive or limiting our partner's freedom -- that would result in conflict for sure. And it's also because we're already feeling the early effects of communicator Mercury going retrograde tomorrow.
It all makes today perfect for having a casual lunch with a new friend or grabbing a quick drink to catch up with someone you haven't seen for a while. These types of easy interactions will help keep the day light 'n breezy, just as you like.
One more thing -- don't forget to wrap up all your important business today so you'll be prepared when Mercury goes Retrograde tomorrow. Back up your computer files, sign off on contracts and legal documents, and make your big purchases today!
If you like what you see on dailyhoroscope.com, please consider following us on Facebook and Twitter. We need your help to spread the word and fill the world with good Karma!