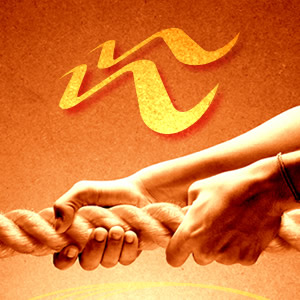 Hanging out with today's Aquarius Moon is kind of like dating a bad boy. You know, the way the Moon is so emotional it pulls us in real close… but Aquarius is so independent, it pushes us away just as soon as we start to get comfortable.
But you know what they say about dating bad boys (and bad girls, for that matter): It can be fun if you keep your wits about you. And today is just like that.
It's Wednesday, March 2, and we can expect to put a lot of energy into keeping ourselves on track. With the Moon and love planet Venus both in progressive Aquarius, we'll feel a bit detached from our emotions all day. Yet what we're lacking in intimacy we can make up for in self-awareness.
Instead of being bogged down by too many feelings, we'll be able to maintain our independence and take an objective look at the future. We'll be aided in this by a Mercury-Saturn quincunx that will have us examining our plans closely to decide if we should proceed, or dump that bad boy before we get in too deep to get back out.
When you're getting this kind of push-pull, whether it's from the Moon or from someone you're dating, the best you can do is to pay close attention and adjust yourself to what's happening in the moment. That will either help improve the situation, or push it away for good -- and for your own good.
Read all the past Daily Buzz astrology advice articles here.
If you like what you see on dailyhoroscope.com, please consider following us on Facebook and Twitter. Daily Buzz is based on the astrology of Rick Levine and Jeff Jawer.