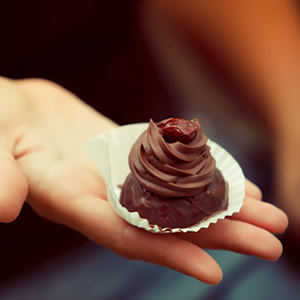 We see you over there, happily double-fisting that mochachocolatté and cheese Danish. But you know what? We're not going to scold you for over-indulging because, well, you're just too dang charming and you look so happy with that sweet, chocolate cream cheese grin.
It's Thursday, Jan. 20, and you're high on life (or maybe sugar) as the Sun shifts into the social sign of Aquarius and the expressive Leo Moon trines lovely Venus. You're living in the moment, and how often can you say that?
Plan? What plan? You're just going to finish that Danish and then maybe see if someone wants to hang out.
Today's happy-go-lucky energy gives you the likability to charm snakes, but it also comes with a super-sized side of self-indulgence. You'll want to play and eat and drink all day without getting much done, but your mood is so contagious it's not going to upset anyone -- after all, most of us are sharing such positive feelings today.
But hey, if you want to incorporate some work into your play and try to get something accomplished, think about sprucing up your space. Today's energy is great for expressing yourself through your surroundings, and also for finding new perspectives on old things. Why not see if that flea market up the street has any funky old art, or watch how a new modern duvet cover can change the look of your whole bedroom.
Once your place looks great, you'll be even more excited to invite your peeps over to indulge in lively conversation, which is easier to digest than all the Danish.
Read yesterday's Daily Buzz here.
If you like what you see on dailyhoroscope.com, please consider following us on Facebook and Twitter. We need your help to spread the word and fill the world with good Karma!