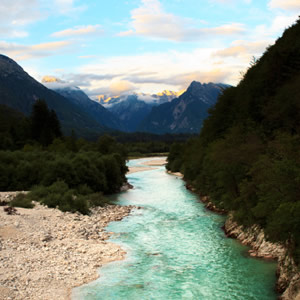 We apologize for borrowing today's Daily Buzz headline from a Jennifer Love Hewitt song (what, really, she sings??), but you're so pushy today we just had to.
It's Monday, Feb. 7, and if you're not pushing then we're pretty sure you're at least rushing. Yes, there's a difference, but in both cases you'd be wise to slow down and try to just go with the flow.
We don't mean that in a hippie dippy way. We just think it's wise to take some precautions while the Moon is in feisty Aries and Mars is forming a harsh semi-square to Jupiter.
Today's cosmic energy is compelling you to race ahead to the next new thing, and we're in favor of this forward momentum as long as you keep your wits about you.
You may apply today's overly optimistic energy quite successfully to decisions or new projects, but you may also act recklessly if you don't slow down.
Try to think twice before making decisions, take all factors into consideration before making quick judgments, and avoid investing more resources than you can afford by making spontaneous plans. And remember, it doesn't all have to get done today.
You don't need to push the river, it flows by itself.
Read all the past Daily Buzz astrology advice articles here.
If you like what you see on dailyhoroscope.com, please consider following us on Facebook and Twitter. Daily Buzz is based on the astrology of Rick Levine and Jeff Jawer.