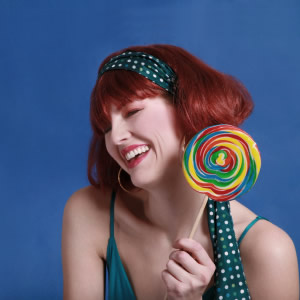 When people call you a spaz today -- and they will -- they mean it in a nice way. Your bouncy energy is contagious, even if your curiosity is so out of control that you come off like a wondrous 5-year-old asking "why? why? why? why? why?" Because. That's why.
It's Monday, Jan. 10 and you should prepare to babysit that inner 5-year-old all day, because you're not really capable of living up to adult responsibilities today.
Communication planet Mercury is square wild Uranus and you're over-stimulated, but it's not all bad. You're probably feeling creative and eager for excitement, but your work is sloppy, your driving is careless and you're saying things without giving them much thought first. You know, like a 5-year-old.
Childlike behavior is enhanced even further by today's fantasy-prone Mercury-Neptune sextile, which leads you to believe certain things that may or may not be true. Like Santy Claus and the Easter Bunny. The only problem is, with the Moon in Aries you'll also act on those beliefs whether you're right or wrong.
Ok, so what to do? Call in sick and watch cartoons while waiting for the Tooth Fairy to show up with a check for $5? No, seriously, just try to plan your day to accommodate your nervous energy.
If you have tasks that don't require a lot of concentration, do those today and put off your taxes until tomorrow. Remember to not make sudden lane changes while driving, and try not to shoot your mouth off if you haven't thought through what you want to say – or if in fact you don't really even know what you're talking about.
Why? Because. That's why.
Read yesterday's Daily Buzz here.
If you like what you see on dailyhoroscope.com, please consider following us on Facebook and Twitter. We need your help to spread the word and fill the world with good Karma!