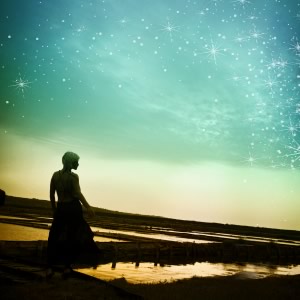 We've all pulled a Greta Garbo at one time or another -- you know, letting the drama of the day get you down until you just want nothing more than to be left alone. Or, as Garbo despaired in the 1932 classic Grand Hotel... "I vant to be alone."
It's Monday, March 7, and today we'll be flirting with that same reclusive darkness as the Aries Moon forms a tense opposition with restrictive Saturn. This transit will be short lived, but you will need to make some extra efforts to stop yourself from dwelling on the dark side of life today.
Put simply, you're in a bad mood. But the best thing to do when you're stricken with a mean case of the pouts is… NOTHING. Your perspective is skewed, so take Garbo's advice and skip social settings. And also try not to make any decisions based on the way you're feeling.
On the brighter side, Mars forms a quintile to Saturn today that suggests you can find creative ways to successfully overcome your bad mood. And this magical quintile fully supports your desire to be alone, too!
So go ahead and pull a Garbo -- writing, crafting, gardening, cooking, playing music or virtually any other solitary creative outlet will chase your blues away and let the light of the Aries Moon back in.
Read all the past Daily Buzz astrology advice articles here.
If you like what you see on dailyhoroscope.com, please consider following us on Facebook and Twitter. Daily Buzz is based on the astrology of Rick Levine and Jeff Jawer.