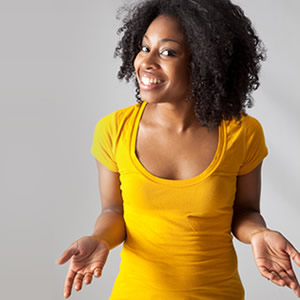 Wednesday, Dec. 15: You know that saying, "Nobody can make you feel inferior without your consent?" Well, when Eleanor Roosevelt said that in 1937, she was unknowingly dishing up some good advice we can use to tackle obstacles and criticism on this very modern day.
The Aries Moon is opposite Saturn, which could be a bit of a downer if we let others put a damper on our enthusiasm. Even though we'll feel energetic and eager to get started with new plans, we might find our gung-ho efforts are not appreciated nearly as much as we'd like today.
Try to shrug it off. You know, like President Obama will do when he hears Barbra Streisand just dissed him on "Larry King Live."
Ignoring your critics, lowering your expectations of others and staying focused on your own righteous path is the best way to stay positive and keep your confidence today. It might also help if you practice saying this: "What-ever." We're pretty sure that's what Obama will say to Streisand.
Either that or he'll pull out another goody from the Eleanor Roosevelt book of quotations: "Do what you feel in your heart to be right, for you'll be criticized anyway."
Critics schmitics, we're all about following our hearts. Thanks for the advice, Eleanor!
View yesterday's Daily Buzz here. If you like what you see on dailyhoroscope.com, please consider following us on Facebook and Twitter. We need your help to spread the word and fill the world with good Karma!