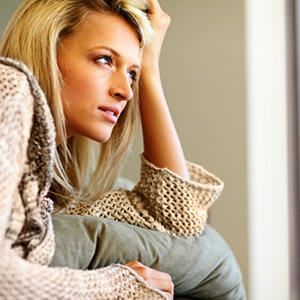 Tuesday, Dec. 14: Yesterday's super-conjunction was intense! Hopefully you were able to avoid conflict and confrontations (unlike Scarlett Johansson and Ryan Reynolds, who have finally confirmed their breakup), but you may need to stay on your toes today, too.
The Moon moved into independent Aries early this morning, and it also squares Mercury, Pluto, and Mars -- all in the serious sign of Capricorn. With this energy urging us to take action and express every single emotion we feel, we need to be careful about not being too pushy and coming off as irrational. If you find yourself wanting to stomp your feet and make demands RIGHT NOW, do your best to think about the big picture instead. Can you at least count to 10 before you erupt?
This doesn't mean you can't speak up if you have a problem with someone (like we do with the Hollywood Foreign Press Association snubbing Jeff Bridges in today's Golden Globe nominations). Just try to consider the consequences of your actions and words before announcing what you what and need. You'll thank us later.
If it sounds frustrating to hold yourself back today when all you want to do is push push push, do something active to make good use of that excess energy. A jog at lunch, a snowshoe trek or an extra long workout at the gym will help bring your impulsiveness back into balance.
Just don't hop on a zipline, lest you have a mishap like Hugh Jackman, whose face collided with a piece of scaffolding while taping an episode of "The Oprah Winfrey Show." We're pretty sure ziplines are a bad idea during Mercury Retrograde.
If you like what you see on dailyhoroscope.com, please consider following us on Facebook and Twitter. We need your help to spread the word and fill the world with good Karma!