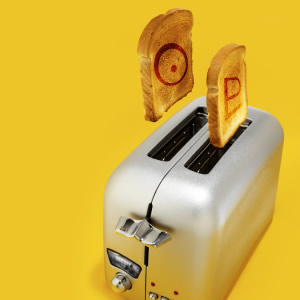 Is something in your life broken beyond repair? We're not just talking about the silly toaster. Think bigger. Think about the most challenging parts of your life, like problematic situations involving family, relationships or career. And now think how today might be the day you finally fix it.
We're heading into Monday, March 28 with a futuristic Aquarius Moon, which puts us in an independent and forward-thinking frame of mind. When combined with all the current action-oriented Aries energy affecting us, it's optimal timing to make some major life improvements.
It won't be easy because the change could come on quite suddenly. See, the Aries Sun is also making a dynamic square to Pluto today that could very well turn you on your head. But even if it's difficult, it will be beneficial and surely memorable.
Prepare for something to take place today that will act as the final straw. Whatever it is will illustrate exactly how detrimental it is to keep cramming bread into a broken toaster, and you'll finally be forced to say ENOUGH.
An opposition between indulgent Jupiter and austere Saturn might make it difficult to choose which path to follow once you put things in motion, but one thing is for sure: Now you can go out and get a new toaster that works much better.
Read all the past Daily Buzz astrology advice articles here.
If you like what you see on dailyhoroscope.com, please consider following us on Facebook and Twitter. Daily Buzz is based on the astrology of Rick Levine and Jeff Jawer.