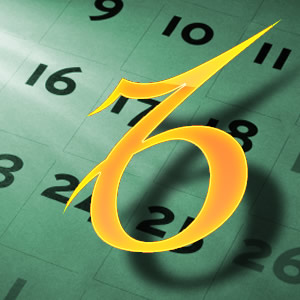 So much for all your easy, breezy plans this weekend. A serious Capricorn Moon stomped in last night, grabbed hold of your weekend planner and filled it in with a do-this, do-that list of business, tasks and chores.
It's the weekend of Saturday, March 26 and Sunday, March 27, and we can plan on being in a serious mood right on through both days. Saturn, which rules the Capricorn Moon, is the taskmaster of the zodiac and sorry, but you're not allowed to phone in sick.
On Saturday, striving to get ahead will be important to us, even if we have a little trouble staying focused. That's because a Venus-Neptune conjunction may interrupt our work with more than a few daydreams, but if you happen to be working on a creative project it will actually get a boost from this transit.Either way, you'll spend most of Saturday absorbed in one project or another.
We'll push ourselves even harder on Sunday as the Moon goes through a series of conflicting aspects, but word to the wise: Take a time out!
All work and no play makes Cap a dull Moon, plus Venus is moving into Pisces Sunday and will put you in the mood for love -- that is if you can tear yourself away from your work long enough to let it.
Here's our USD .02: Grab your day-planner back from stern Saturn and fill it in yourself with a more balanced schedule. Take care of your business and chores Saturday, then force yourself to make Sunday all about enjoying romance.Then congratulate yourself for seizing the weekend back!
Read all the past Daily Buzz astrology advice articles here.
If you like what you see on dailyhoroscope.com, please consider following us on Facebook and Twitter. Daily Buzz is based on the astrology of Rick Levine and Jeff Jawer.