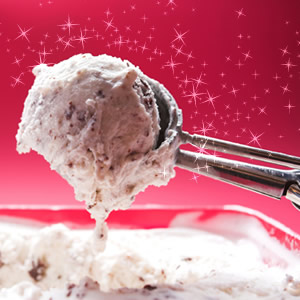 Can we all agree? Anxiety is the worst. That dreadfully uneasy and shaky panic that can overtake you any time you hear bad news, fight with a loved one or . . . when Saturn is seqsuiquadrate Neptune, as it is today.
It's Thursday, March 24, and even the word "seqsuiquadrate" is giving us an anxiety attack. That's because the current cosmic tug o' war continues, and our master astrologers assure us it will likely continue all the way through Monday.
This is a good time to start stockpiling some feel-good supplies. Maybe gather up a big pile of whatever it is that makes you feel better -- ice cream, puppies, cute shoes, Xanax or whathaveyou. Then get ready to attack anxiety back.
Saturn's worrisome sesqui-square with Neptune produces most of your anxiety today by way of confusion about what you want vs. what you have. You may begin to realize some of your expectations have been unrealistic, and it could result in a little crisis of faith. This is where the ice cream and puppies come in handy.
Fortunately, you do have a wildly optimistic Sagittarius Moon on your side – which is almost as effective as Xanax. When the Moon makes a trine to lucky Jupiter at 12:57 p.m. (PST), you'll feel better enough to put down the Ben & Jerry's for a while.
Try to grab hold of that Sagittarius Moon this afternoon and take it with you on a little adventure. Oh, and bring the puppy, too. Part of winning the battle against anxiety is getting outside of your head and breaking up your routine, so do what you can to shake things up and distract yourself from over-thinking.
The Ben & Jerry's will still be there when you get back, and you may need to wield your ice cream scooper as an anxiety weapon this weekend.
Read all the past Daily Buzz astrology advice articles here.
If you like what you see on dailyhoroscope.com, please consider following us on Facebook and Twitter. Daily Buzz is based on the astrology of Rick Levine and Jeff Jawer.