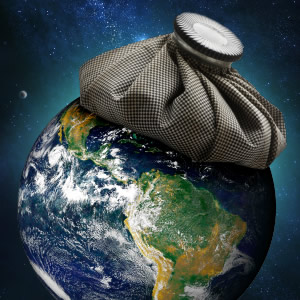 Are you feeling kind of fuzzy and cranky today? It might be hard to tell if that's due to your St. Paddy's hangover or Mercury's opposition to Saturn. Either way, that's a cosmic combination that calls for Tylenol.
It's Friday, March 18, and the Moon remains in critical Virgo. And while we were able to skirt some of its annoyingly serious energy yesterday, today it's back to overanalyzing everything.
If you find yourself thinking too much, try to remember this old Irish proverb we stumbled upon yesterday: "You'll never plow a field by turning it over in your mind."
Of course, the flip side of this is the only way to plow a field is to just get out there and do it already, but some restrictive energy to the day will hold you back. Like, you'll want to just plow the field, but you won't be able to hook the horses up properly or something.
By the way, you do realize we're not talking about actually plowing here, right? Just checkin' -- we wouldn't want you to think we'd gone all Amish on ya. Not that there's anything wrong with that. Wait, where were we?
Oh right, so Mercury's morning opposition to stern Saturn will lend a feeling of gravity to the day -- you'll be worried and want to take action, but afraid to take action for fear of making mistakes or the wrong decision. FRUSTRATING!!
The Mercury-Saturn opposition also has you looking at the gloomier side of things, so practicing positive thinking is a must. If you find yourself overly worried or negative about your relationship, job or place in the world, your troubles are likely not as serious as they seem today. Don't dwell, because you really will feel better tomorrow.
Maybe the answer for now, then, is to ask someone else to plow that darn field for you, and then go take a nap until the headache that is today wears off.
Read all the past Daily Buzz astrology advice articles here.
If you like what you see on dailyhoroscope.com, please consider following us on Facebook and Twitter. Daily Buzz is based on the astrology of Rick Levine and Jeff Jawer.