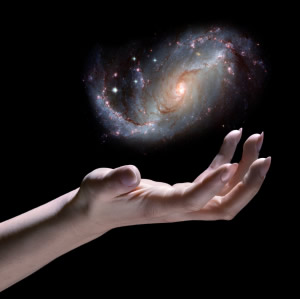 Is something bothering you? Are you going to keep brooding about it, or are you going to do something about it? That's the question of the day as an intense Scorpio Moon urges you to battle your inner demons like one of those Cylons in Battlestar Galactica. You may not be fighting for the human race, but you are fighting for yourself.
It's Wednesday, March 23, and the moody Scorpio Moon will make squares to Venus and Neptune before moving into more action-oriented and optimistic Sagittarius at 1:45 p.m. (PST).
During the first part of the day, your emotions will continue feeling the same push-pull we felt yesterday, but today the urge will be stronger to do something about it.You've been doing plenty of deep thinking, so this afternoon you can finally act -- just try to certain about your intentions before you do.
As afternoon sets in and the Moon slides into Sagittarius, you'll be ready to do battle. And the good news is you'll have the guts to face your challenges and take risks in order to do what you feel you need to do.
Chances are you'll come out on top feeling like you just saved the galaxy from the brink of destruction, but really you just saved yourself. And that's supergalactic, too.
Read all the past Daily Buzz astrology advice articles here.
If you like what you see on dailyhoroscope.com, please consider following us on Facebook and Twitter. Daily Buzz is based on the astrology of Rick Levine and Jeff Jawer.