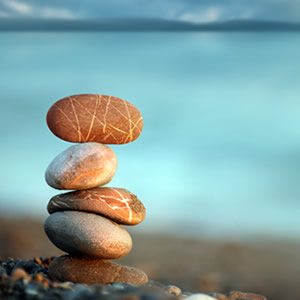 So what's it going to be, a fantastic career or a happy home life? Do you really have to choose? Not today, at least, because the Cancer Full Moon is exactly opposite the Capricorn Sun, and you'll have help finding a better balance between work and family life.
It's Wednesday, Jan. 19 and today's Cancer/Capricorn Full Moon at 1:21 p.m. (PST) is highlighting the contrast between your need for comfort and nurturing with your desire to work hard, achieve and build a high profile.
You could find yourself caught between the responsibilities of these two worlds -- work and home -- and both are of such importance to you. The beauty of this day is that you'll find a way to enjoy both and make everyone happy, including yourself.
But how? Planning! As every successful business person knows, your calendar is your BFF when it comes to making sure your family sees as much of you as your co-workers do. You can schedule a dinner date with the fam just as you would book a meeting room, and if you stick to the plan as surely as you would a work meeting, you're already ahead of the work/life juggling game.
By the way, don't listen to anyone who tells you it's cold or impersonal to schedule family time. In this day and age, it's a must, and your family will happily support all the extra planning if they know it means they get to see more of you.
With its comfy Cancer and capable Capricorn energy, today's Full Moon should help you balance these two sides of your life, and you'll get even more help as evening approaches.
The Moon will shift into expressive Leo at 2:15 p.m. (PST) and the Sun is sextile Jupiter, a positive transit that proves helpful in working with others and planning for the future. And the future starts now, so why not call up your fam and make a dinner date for mac and cheese -- right after you ask for a raise. Today you might get both!
Read yesterday's Daily Buzz here.
If you like what you see on dailyhoroscope.com, please consider following us on Facebook and Twitter. We need your help to spread the word and fill the world with good Karma!