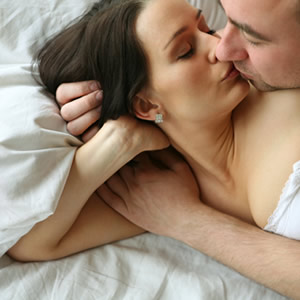 Wednesday, Dec. 8: Emotional much? Are you finding it hard to not tear up as you watch the news of Elizabeth Edwards' death, or as you catch a note of "Imagine" floating from the radio on this 30th anniversary of John Lennon's death?
There's plenty to be choked up about today, and even though there's a planetary pileup in serious, subdued Capricorn that should subdue our feelings, it's being offset by a Venus-Pluto sextile of pure emotion.
Venus is in passionate Scorpio, so our feelings are likely to be intense -- especially in love -- but Capricorn's influence also lends a realistic side to the depth of our feelings.
This all basically translates to sincerity as the theme of the day. You'll be open to experiencing the full force of your feelings, accepting them and acting on them confidently.
So shake off yesterday's somber mood, and reach out to a friend or lover to make a deep connection. Your friends will be there for you today, and you'll want to be there for them. And your sex life can be positively transcendental.
In fact, you know what? It's actually a perfect day to hold a John Lennon-Yoko Ono style bed-in. Just imagine, it's easy if you try…
If you like what you see on dailyhoroscope.com, please consider following us on Facebook and Twitter.