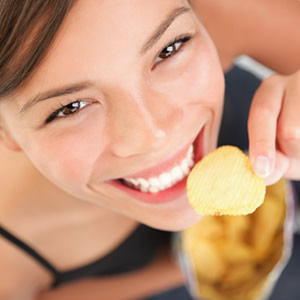 Hold on, party people! Yes, a holiday weekend is looming large, but even though we want to start celebrating today, we need to finish up work before getting the party started.
Energy levels are high as the Moon enters lively Leo this morning of Thursday, Dec. 23. Playful Leo will make it challenging to keep your mind focused on unfinished tasks, but you will have a little help as the Leo Moon forms quincunxes with the Sun and Pluto in Capricorn -- the most hard-working sign of all.
Most likely this will give you the determination to work hard and fast to get things done today, knowing you'll be rewarded with a few extra days off to play over the long weekend.
So what helps you focus at work when you really just want to go home and goof around, make snow angels and wrap holiday gifts? Snacks, of course. Bury your head in your work and your fist in a big bag of cheesy poofs, and the day will go much faster. Trust us, that's exactly what we're doing.
Read yesterday's Daily Buzz here.
If you like what you see on dailyhoroscope.com, please consider following us on Facebook and Twitter. We need your help to spread the word and fill the world with good Karma!