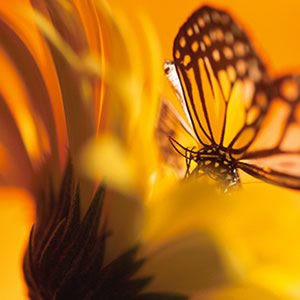 Were you lucky enough to catch a glimpse of the early morning Full Moon Eclipse in Gemini? Well, even if you didn't see it, you're still likely to feel its effects today.
It's Tuesday, Dec. 21, so the Eclipse falls on the same day as Winter Solstice, which is extremely rare, and also the Sun's entry into Capricorn, which means we'll experience some big shifts today -- like, really big!
You may feel ready to make major decisions about things that were unclear before, or you could put an end to something in your life that has, er, expired. Transformation is the name of the game, and you'll take these changes very seriously as the Sun heads into stable, responsible Capricorn and we officially embark upon winter. Brrrrrr.
Meanwhile, Mercury, which is still retrograde, makes a square to Jupiter that adds to the intensity of the day. It's an optimistic aspect, which makes you feel positive about life, and like Capricorn it also urges you to think about the long term.
You may be feeling so excited about all this change and forward movement that you overlook important details in your haste, so do try to reign in your enthusiasm just a bit. Or at least enough to think twice before you act.
Instead of jumping to conclusions or making hasty moves where long-term decisions are involved, why not spend the day celebrating Winter Solstice? Your optimistic mindset will enjoy the fun of firing up a Yule log (um, or at least playing a video of one on TV), and feasting on a Buche de Noel. And you can still make all your big changes in the coming days and weeks - in fact, we know you will.
Read yesterday's Daily Buzz here.
If you like what you see on dailyhoroscope.com, please consider following us on Facebook and Twitter. We need your help to spread the word and fill the world with good Karma!