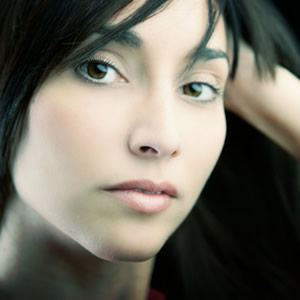 Sorry to start your Tuesday with a melodramatic Bonnie Tyler quote, friends, but Mercury is conjunct Pluto and our minds are delving into the shadows. Well, turn around, bright eyes -- you can handle it.
It's Tuesday, Jan. 18, and as with any total eclipse of the heart and mind, you're your own worst enemy. If you let your mind spin over and over old problems looking for hidden answers, you may start to become obsessive, suspicious and mistrustful. (This is the part where Bonnie Tyler wails "I don't know what to do, I'm always in the dark!")
Well please try to relax, because we know what to do even if Bonnie Tyler doesn't. It's simple: Do something else.
See, the harder you probe for answers and struggle to understand what is, what was and what will be, the less likely you are to find out.
If you can busy that battlefield of your mind with other activities (shop and cook up a new recipe for dinner, memorize a Shakespeare sonnet, count the ceiling tiles, anything!) the reduced mental pressure is more likely to spark insight and maybe even offer up the answers you seek. That's a lot more fun than obsessing, too.
It's also possible with this transit that your words could come off too strong and offend others, but fortunately today's Cancer Moon is supplying a safe little crab shell for you to crawl inside and avoid too much conflict.
If you can do your best to tread lightly through today's emotionally transforming influences without initiating or over-reacting to power struggles, well, as Bonnie puts it, we'll only be making it right. (Sorry, that was the last one).
Read yesterday's Daily Buzz here.
If you like what you see on dailyhoroscope.com, please consider following us on Facebook and Twitter. We need your help to spread the word and fill the world with good Karma!