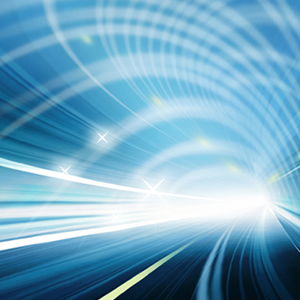 Fire up your rocket ships, space cadets, we're blasting off into the future today! We may experience a little cosmic turbulence along the way, but it's nothing mental Mercury and the independent Moon in Aquarius can't glide right over.
It's Thursday, Feb. 3, and we awoke this morning feeling the full-on effects of last night's New Moon in Aquarius, which fired up our engines for a brand new cycle.
Communication planet Mercury also soars into Aquarius today, joining five other planets all skyrocketing through the most future-minded of all the horoscope signs.
As we shoot forward now, we can feel our tethers to the past give free and propel us toward new adventures, bright ideas, spontaneous actions and potentially long-term and life-changing movements.
How do you pack for such an out-of-this-world trip? You won't need much. Your mood is positive and upbeat, and you're energized with purpose as ideas turn into plans.
Just bring some silver sneakers and stuff your space shuttle cooler with plenty of freeze-dried astronaut ice cream to soothe your nerves through the few rough patches. The Sun and Mars are moving toward an exact conjunction on Friday, and you'll begin to feel its fiery affects today.
You could experience restlessness or irritability from too much pent-up energy, or even accidents if you aren't careful with sharp objects and machinery. Careful now, you don't want to hurt yourself on your own rocket ship to the future.
Go for a run or find some physical activity to release your extra energy, and then knock back that pint of ice cream. If you can't find the freeze-dried Neopolitan, your experimental frame of mind is perfect for trying a new flavor. How about Baskin Robbins' brand new Chocolate Escape?
If today's new beginnings start with an escape into swirls of Swiss chocolate ice cream with ganache cake and chocolate chunks, let's get this countdown-to-blastoff started already! The future tastes great.
Read all the past Daily Buzz astrology advice articles here.
If you like what you see on dailyhoroscope.com, please consider following us on Facebook and Twitter. Daily Buzz is based on the astrology of Rick Levine and Jeff Jawer.