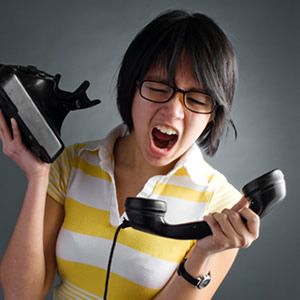 Monday, Dec. 13: Did you survive the weekend's messy Mercury Retrograde hijinx? Well, today we advise you stick to the survival mode we suggested (laughter, remember?!), and hold on to your hat because Mercury is joining an exact super-conjunction between Pluto and Mars.
What?!
Well… basically, it's going to be intense. With action-oriented Mars firing up explosive Pluto, the day could take a downright disruptive -- even violent -- turn. We're not talking about YOU, of course (ok, we kind of are) but you'll want to make sure you don't step on anyone's toes or you could find yourself the victim of a nasty outburst -- or worse.
You're No.1, and today you really have your own interests at heart. This is ok as long as your interests don't conflict with others, so try hard not to take over or push someone in a direction they don't want to go. With so many egos raging (yes, even yours), that's the best way to get through the day without power struggles smearing your lipstick.
The good news here is that Mercury, the planet of communication, will step in to help out and referee. (What, Mercury, are you trying to make it up to us for the way you encouraged the computer to eat that document we spent two hours working on?)
Even though it's retrograde, with Mercury in the mix everyone will find it a little bit easier to talk things through and realize fear is the driving force behind anger. Once everyone is in on that little secret, anger and conflicts will give way to sweeter dreams beneath the Pisces Moon.
If you like what you see on dailyhoroscope.com, please consider following us on Facebook and Twitter. We need your help to spread the word and fill the world with good Karma!