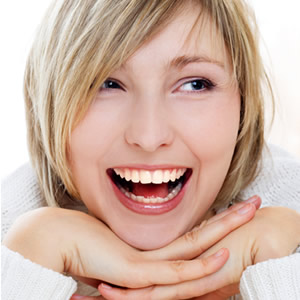 Friday, Dec. 10 through Sunday, Dec. 12: Not to be a Debbie Downer or anything, but Mercury went retrograde today and we're in for a bit of a rough weekend. Say it with us: Wah-wahhhhhhhh. Now laugh it off. Let's stay positive and lick that tricky planet.
The Moon remains in quirky Aquarius on Friday, as Mercury begins its backward spin in Capricorn. It's a bit of a tug-o-war between unconventional thinking vs. tradition, and we may find ourselves coming a bit unhinged and perplexed about how to deal when things break, traffic stalls and plans go awry (as they typically do most often during the first and last days of MRx).
Fortunately, Friday also deals us a cooperative Mercury-Venus sextile that evens our temper, so we'll at least be able to put on a bright smile for others -- even if we aren't exactly smiling inside when our car stereo eats a friend's CD while we're stranded in a traffic jam that's making us late for work. True story -- that already happened today. But let's just say the mean ol' car clearly disapproves of our taste in audio books and laugh it off. Done.
On Saturday, our thoughts will turn inward as Mercury continues dancing backward, and the Moon forms a conjunction with Neptune before slipping into dreamy Pisces. Let your mind roam freely – you'll likely have some unusual thoughts, and it's a good chance to drift around in your own sweet little dream world before pesky reality comes knocking on Sunday.
When it does come knocking, Sunday's sensitive Pisces Moon quincunx Saturn will make us uncomfortable, even if we can't exactly put our finger on why. Things will seem fine on the surface, but you may be struggling emotionally with a conflict between duty and desire. (If we get a vote, we say go with desire - it's Sunday, after all.)
There will be plenty of time to report for duty Monday, when there's an exact super-conjunction of Mercury, Pluto and Mars that doesn't look very super at all, if you ask us. It's likely going to be a Manic Monday, so don't forget to enjoy the weekend and do your best to laugh instead of scream when things go wrong. If you need some help with that, watch this.
If you like what you see on dailyhoroscope.com, please consider following us on Facebook and Twitter. We need your help to spread the word and fill the world with good Karma!