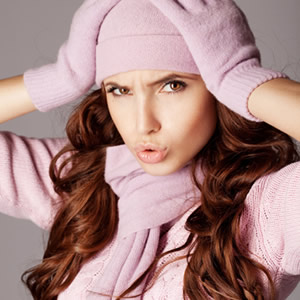 Monday, Dec. 20: Here we go! We're heading into an exciting week, jam-packed with holidays, vacations and crazy cosmic action. This week alone will see a Full Moon Eclipse in Gemini, Winter Solstice, the Sun moving into Capricorn and a little thing we like to call Christmas. All while Mercury remains in retrograde. Yipes!
If you have the week off and plan to travel home for the holidays, be sure to take a few precautions. Travel and communications are challenged right now, and a little preparedness will make sure your holiday plans go more smoothly. Get your car checked out before long road trips, leave extra time for getting to the airport, and don't forget to charge up your smart (or dumb) phone so you'll be reachable.
All this is especially true today, as Mercury backs into a square with erratic Uranus that can shake up plans even more. With this aspect and the Moon in Gemini, your mind will likely be racing today – which of course could be a good thing or a bad thing. Either way, lace up your running shoes because it's a fast-paced day.
We'll all be moving briskly, and our thoughts will be flashing quickly through our heads. Under these conditions, it's possible you'll have an epiphany about a problem that's been plaguing you -- but you won't actually resolve it until tomorrow. Or you may just find yourself a bit nerve-wracked and unable to concentrate on work.
Be sure to take good notes today -- your most brilliant thoughts could disappear if you don't write them down. And double-check today's work tomorrow when things are clearer.
In fact, tomorrow's transformative energy is quite powerful, with the Full Moon Lunar Eclipse on the same day as Winter Solstice, and all those thoughts you're having today will culminate tomorrow in decisions and resolutions that will move you forward toward the brand new year.
Read yesterday's Daily Buzz here.
If you like what you see on dailyhoroscope.com, please consider following us on Facebook and Twitter. We need your help to spread the word and fill the world with good Karma!