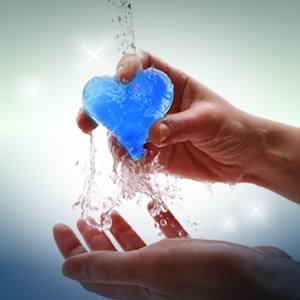 Do you still have that pad and pen we advised you to carry around yesterday? You know, the one in which you write down something positive every time you have a negative thought? Good, 'cause you still need it today.
It's Wednesday, Jan. 26, and we're kind of scared to tell you what's in store. Why? Because we don't want to be accused of dishing doom and gloom (as we were on the DH Facebook page yesterday), but the truth is… it's going to be another challenging day.
We're not here to sugar-coat things for you, but you can rest assured we're working hard to provide you with positive insight and advice on how to make the most of cosmic challenges and dark days… like today.
Saturn, the planet of authority, Karma and life lessons, went retrograde last night at 10:10 p.m. (PST), and ultimately this is a good thing. Serious Saturn will remain retrograde until June 12, during which time we'll actually be able to take life a bit less seriously, and relax from any urgency or anxiety. See, it's a good thing!
But in the meantime -- a.k.a. today -- Mercury is forming a square to retrograde Saturn and the Moon remains in intense Scorpio, both of which will throw some obstacles in our righteous paths.
Similar to yesterday, communicating with others can be challenging, and we may still be riddled with negative thoughts. Add to that it's possible you'll see some technology or transportation breakdowns, too, and that's only going to make everyone even crankier.
We may find ourselves going back to re-do things we didn't get quite get right the first time, and doing jobs/chores/plans/work twice is never much fun-- it feels like a waste of valuable time. It reminds us of when we talk to our shampoo bottle: "Seriously? Lather, rinse, repeat? You want us to wash our hair TWICE every day? Is that really necessary?"
Here's what we think: Wash your hair once today, if even that (it's actually healthier to skip a day or two), continue to think up and write down positive arguments for your negative-Nelly brain, and address any problems that arise slowly and carefully. Also try to keep an open mind -- change is under way, and it's no time for rigid thinking.
If you don't keep your wits about you, the shampoo bottle will have won.
Read all the past Daily Buzz astrology advice articles here.
If you like what you see on dailyhoroscope.com, please consider following us on Facebook and Twitter. Daily Buzz is based on the astrology of Rick Levine and Jeff Jawer.