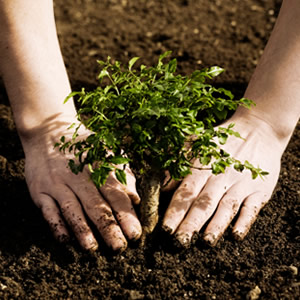 Friday, Dec. 3 to Sunday, Dec. 5, 2010: Everybody's working for the weekend, and no one is working harder than the team here at dailyhoroscope.com. On Sunday, we'll launch our new website alongside the New Moon in Sagittarius, an aspect that promises optimistic new beginnings -- not just for us, but for all of you, too!
But first, we gotta get through Friday. Mars is making a square to Uranus that's leaving us a bit anxious, impulsive and temperamental, so we'll need to work harder to find focus. If we've been suppressing our emotions, they may surface today whether we like it or not. We advise taking deep breaths before snapping at your boss, your mom or your sweetie. But if you do slip up, Mars is also making a quintile to stable Saturn, so we'll quickly recover from any snarky snafus as we move on into the weekend.
On Saturday, we'll awake with high hopes as the Scorpio Moon trines Uranus, and then our optimism will climb even higher as the Moon shifts into sunny Sagittarius in the afternoon. It's a great weekend for a late autumn adventure, as we'll be craving a change of scenery. Take a road trip or a hike, play in the snow or hit the woods for greenery to decorate your holiday home. You may be feeling a bit introspective as Mercury conjuncts Pluto, and creating such a little adventure will help keep you balanced.
Any remaining emotional clouds will clear on Sunday, when Uranus goes Direct and there's a New Moon in Sagittarius that helps us see the big picture and charge at it with a big smile plastered on our face. We here at dailyhoroscope.com chose this day to launch our new website because the energy promises positive change and new beginnings. The site will have a brand new look to match our mission: To transform the world by spreading positive energy far and wide.
We hope you'll join us on this new mission, and come check out the new site on Sunday as a step toward your own positive new beginnings. Have a happy weekend!