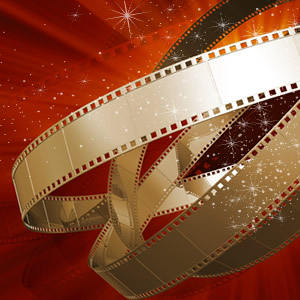 It's exciting here at DH headquarters in Portland, Ore. right now! All at once there's a Full Moon in Leo, the Sun is moving into Pisces and, as we head into the President's Day holiday weekend, President Obama himself is visiting our humble hometown!
Here's what's happening in our world and in the stars from Friday, Feb. 18 to Monday, Feb. 21:
On Friday, President Obama will tour Intel Corp in the Portland suburb of Hillsboro to check out the high-tech company's education program, which provides resources and encouragement for studies in science, technology, engineering and math.
Obama is out on the road to push his plan to spend billions more on education (good Karma move, Mr. President!), and we're thrilled he chose Oregon for the visit. He'll also be visiting with Facebook founders in San Francisco, Calif. this week, but we like to think we Oregonians can show Obama a thing or two more about good Karma than Mark Zuckerberg and crew.
The cosmic weather for Obama's visit to Portland is exciting, too, as Friday kicks off with a Full Moon in Leo at 12:36 a.m. (PST). This Full Moon happens while the Sun is still in visionary Aquarius, so it's a perfect time for Mr. Prez to truly feel the people's needs and think up imaginative solutions.
As Friday winds down, the Sun moves into Pisces at 4:25 p.m. (PST) and urges us to spend some time resting up before we begin a new cycle at the Spring Equinox next month.
As long as the cosmos want us to relax, let's start right in on Saturday, when we'll be feeling dreamy and intuitive, and in touch with others' feelings. You'll also feel a titch serious thanks to the practical Virgo Moon, so it's a good day for long talks, meaningful hand-holding and all kinds of spiritual togetherness.
It will be much harder to relax on Sunday, when even the Libra Moon can't balance out the triple conjunction of Mercury, Neptune and Mars, which will confuse our thoughts and actions all day. Peace of mind may be elusive, and you'll want to watch out for instant Karma, too! (You know, like when you call someone an idiot in traffic and then two minutes later you rear-end someone. Yeah – don't do that.)
On Monday, we here at DH headquarters will be celebrating the Presidents' Day holiday. It's a federal holiday in the U.S., but we wish all of our readers in other parts of the world could take the day off to celebrate, too!
But whether you're working Monday or celebrating Presidents' Day, Mercury will be shifting into Pisces at 12:53 p.m. (PST) and, uh, sorry, but you're going to have a hard time accomplishing much. Merc in Pisces wants you to daydream, write poetry, play music and wander around gaping at the world -- not work, fer cryin' out loud.
Hey then, why not just take the day off anyway? We'll go ahead and ask Obama to declare Monday a global "Mercury in Pisces" holiday while he's in town. Have a great weekend!
Read all the past Daily Buzz astrology advice articles here.
If you like what you see on dailyhoroscope.com, please consider following us on Facebook and Twitter. Daily Buzz is based on the astrology of Rick Levine and Jeff Jawer.