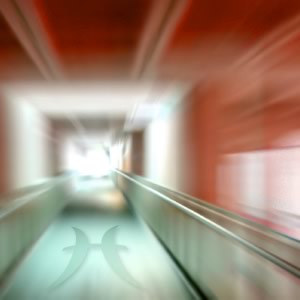 Have you seen Inception? It was impossible to figure out, right? Reality blurred into dreams, and we left the theaters a bit confused, but happy enough. Well, now you can get ready for a real-life blockbuster, because the next few days are gonna be just like that -- confusing, but entertaining for sure.
Here's a look at what's happening in life and mind from Friday, March 4 to Sunday, March 6.
On Friday, six planets will line up in sensitive Pisces, and our imaginations will overwhelm reality. Adding further to this, there's a Pisces New Moon at 12:46 p.m. (PST) that will plunge us deeper into a dreamy world, but at the same time we'll have the conviction we can make our dreams come true as a new cycle begins.
This is all good as long as you don't try any sneaky Inception maneuvers, like messing with someone's mind! Just take some time to listen to your inner voice on Friday, and prepare to see some changes by the end of the weekend and in coming weeks.
On Saturday, you'll feel like getting started on new projects and putting new plans in place, but you may not be able to make much progress because the Pisces Moon still has hold of your mind. This could cause some frustration, as the Moon also makes a conjunction with Uranus that puts you in the mood to go-go-go while Pisces wants you to stay-stay-stay.
Try not to worry about getting ahead too much on Saturday (c'mon, it's the weekend anyway), and just make some new and interesting plans for Saturday night to satisfy that urge to do something out of the norm.
On Sunday, the Moon will finally blast out of Pisces into action-packed Aries and you'll awaken from the dreamworld into a brand new reality. And in this reality, you know what you want and you want it NOW.
The Aries Moon will conjunct Jupiter on Sunday, which will put you and others in a friendly and insightful mindset that is great for getting along and understanding one another.
So, even though a responsible Sun-Saturn quincunx might find you attending to duties or finishing up some extra homework instead of socializing as the weekend winds down, you'll still appreciate feeling some forward momentum toward living the dream.
Don't forget what Leonardo DiCaprio would tell you if he were here: "The dream is real."
Read all the past Daily Buzz astrology advice articles here.
If you like what you see on dailyhoroscope.com, please consider following us on Facebook and Twitter. Daily Buzz is based on the astrology of Rick Levine and Jeff Jawer.