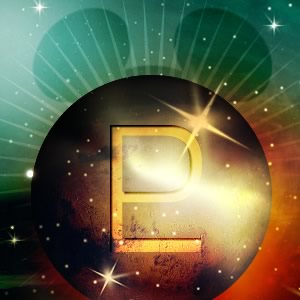 "Never go to Pluto. It's a Mickey Mouse planet." Remember when Mork from Ork said that? We all got a giggle, but the reality is… Pluto means business -- especially today.
It's Thursday, March 3, and Pluto (the planet, not the Disney dog) is forming two aspects that would shut Mork's mouth right up. Comparing Pluto to a happy-go-lucky cartoon mouse with a big, toothless grin is kind of insulting considering Pluto's more ambitious mission.
The tiny planet's biggest task today is to help us stay focused while the Moon is in Pisces, which typically turns the world into a soft, fuzzy and slightly more confusing place.
Fortunately, before we can get too lost in our own imaginations today (which typically results in some fumbling and mistakes), here comes Pluto forming a quintile with Mercury and a sextile with action planet Mars.
The combined effect will give us the strength to tap into our deepest pool of energy and use it to focus on turning our fantastical Pisces dreams into reality.
With Pluto's help, the day will turn from wishy-washy to productive, so if you have a creative idea that seems too wild or far-fetched to pursue, do it anyway! It's a perfect day for challenging yourself, 'cause Pluto's got your back.
See? Pluto ain't nothing like Mickey Mouse. More like Mighty Mouse, if you ask us.
Read all the past Daily Buzz astrology advice articles here. If you like what you see on dailyhoroscope.com, please consider following us on Facebook and Twitter. Daily Buzz is based on the astrology of Rick Levine and Jeff Jawer.