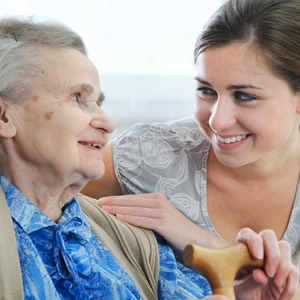 Get your heads out of the clouds, people! It's Random Acts of Kindness Day worldwide, and you've some serious do-gooding to do!
It's Thursday, Feb. 17, and today is also special because it's Paris Hilton's birthday. Ok, we're not really sure what that has to do with anything unless Paris would like to join our league of Daily Defenders, but Happy Birthday anyway. Who could have guessed Miss Hilton was born on the Cusp of Sensitivity?
More importantly, what's really special today is the annual conjunction of the Sun and dreamy Neptune. This means you may be lost in your own imaginationland, but we're going to ask you to please snap out of it!
There are people in need and good work waiting to be done, so if you can't entirely shake your daydream state of mind, at least try to tap into it to dream up some imaginative ways to participate in Random Acts of Kindness Day.
Luckily, the Moon is in lively Leo, so you'll feel outgoing enough to march right up to a stranger and offer to buy 'em a cup of coffee, go grocery shopping for your elderly neighbors or write a letter to your local fire department to say "thanks" for all they do.
There's no limit on kindness today (or on any day if you ask us), but the timing is especially sweet as the Sun conjuncts Neptune. This will make us especially sensitive to the needs of others, and more inspired to help out in a truly selfless manner.
It's possible you may become a bit emotionally overwhelmed as you proceed through the day, as it's nearly impossible to spend time helping others without thinking about the larger state of the world and its many people in need (Paris Hilton not being one of them, by the way). But hopefully the day will simply serve to remind us all of our personal responsibility to shape the world through kindness.
After all, shouldn't every day be a Random Acts of Kindness Day?
Read all the past Daily Buzz astrology advice articles here.
If you like what you see on dailyhoroscope.com, please consider following us on Facebook and Twitter. Daily Buzz is based on the astrology of Rick Levine and Jeff Jawer.