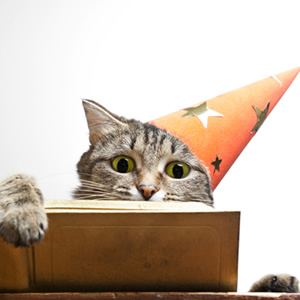 Decisions, decisions. Why can't you make up your mind today? Because the cosmos are seeing to it that you're far better at catnapping, daydreaming and escaping into a good book than figuring out anything concrete. As long as you can grab a little downtime, that sounds pretty decent, yeah?
It's Tuesday, Feb. 22, and the big news of the day is action planet Mars moves into Pisces at 5:06 p.m. (PST). Mars will stay in Pisces until April 1, a time during which our expert astrologer Kelli Fox gives us permission to take more breaks than usual, and rest our bodies by napping hard.
Ok! You don't need to tell us twice, we loooooooooove catching up on sleep. And the past few months have been filled with holiday activity, harsh winter weather and more than enough stress, so it's nice to think we can now take some down time to rest up, heal and get ready to start a new spring cycle.
As we're slipping into our jammies and getting ready to stay still and chill, the Moon and Mercury are on the move. The Moon is moving into passionate Scorpio, and Mercury is aligning with Chiron in Pisces and making a karmic sesquiquadrate aspect with Saturn.
It all adds up to some hypersensitivity today, and the possibility of delays or confused communications. We might be a little irrational and unrealistic in our dealings with others, so... ok, then, maybe it's best not to deal with others at all. This is what cats and books are for.
Let's just stick to the catnapping, and feel things out slowly as Pisces takes its dreamy hold over us the next few days.
Incidentally, it's not uncommon for stray pets to show up more often when Mars is in Pisces, so maybe you'll have the chance to adopt a furry little critter and make it a catnap (literally) for two!
Read all the past Daily Buzz astrology advice articles here.
If you like what you see on dailyhoroscope.com, please consider following us on Facebook and Twitter. Daily Buzz is based on the astrology of Rick Levine and Jeff Jawer.