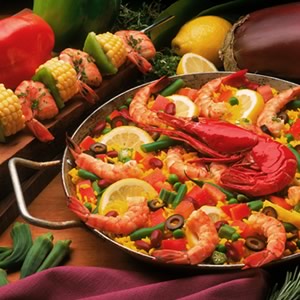 It ain't called Fat Tuesday for nothin'. Tuesday, March 4 is all about eating and drinking in celebration of Mardi Gras, and the cosmos are celebrating right along with us by delivering an indulgent Taurus Moon just in time for all your feasting, partying and parading.
Fat Tuesday begins with high hopes as the Moon spends its last few hours in impulsive Aries. We'll likely spend the morning chattering and making plans for an exciting evening, but when the Moon shifts into earthy Taurus at 2:12 p.m. (ET), we'll start coming down from the clouds a bit and feeling more grounded. And by "grounded" we mean "hungry."
We'll spend the rest of the day thinking about what we want to eat, and the only thing getting in the way of our search for comfort food is a few difficult aspects to pleasure-seeking Venus. Just pace yourself and you'll be fine.
The last day of Carnival is all about pleasure, so go ahead and spice things up with Cajun shrimp… Jambalaya Andouille… Creole chicken…. Crawfish Étouffée… mmmmmmmm, we're starving.
Let's eat our way through that Taurus Moon! Happy Mardi Gras!
See how the Moon affects you and your eating habits with a Personal Moon report from Tarot.com!