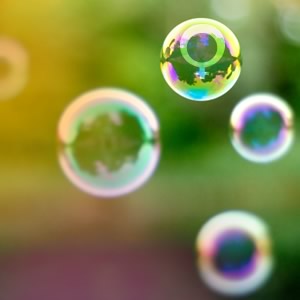 Thursday is the new Saturday. Ok, we just made that up. But you should still try and take the day off so you won't miss all the fun times Venus, Jupiter and the Taurus Moon have planned for you.
It's Thursday, March 10, and if you can't take the day off from work legitimately, you might just phone in sick -- or phone in well if you're really bold, because Mercury and Jupiter are both in Aries, encouraging impulsive behavior.
We, of course, don't usually recommend weasling out of work, but today it's worth the slight hit your Karma will take. Sweet, sweet Venus and lucky planet Jupiter are forming a happy sextile that bodes well for friendships and love, and also indicates favorable financial enterprises. So maybe you can blow off work, hang with your friends and come across some extra cash, too. How about that?!
This transit also suggests you're going to have trouble with discipline and focusing on work, so you may as well just grab some friends and head to the slopes or the shore.
The Taurus Moon contributes to your pleasure seeking today, and as we all know Taurus loves to snuggle down and indulge. But with Mercury and Jupiter both in impetuous Aries, doing something action-oriented is preferred. Then again, why not do both?
Try an energetic outing with friends and follow it up with a great big pizza. Sounds like Saturday if you ask us.
Read all the past Daily Buzz astrology advice articles here.
If you like what you see on dailyhoroscope.com, please consider following us on Facebook and Twitter. Daily Buzz is based on the astrology of Rick Levine and Jeff Jawer.